Just Because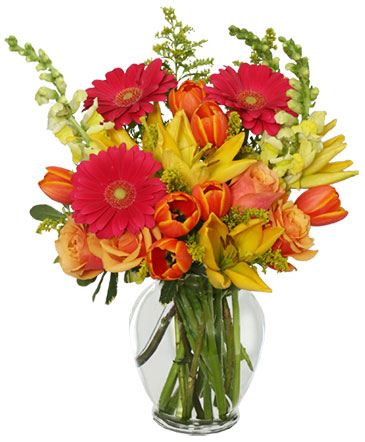 SUN-DRENCHED COLOR
Arrangement
This decadent arrangement is bursting with summer fun! Featuring enticing yellow Asiatic lilies, fuchsia gerberas, orange 'Cherry Brandy' roses, orange bi-colored tulips, and more, Sun-Drenched Color perfectly embodies the spirit of the season. Send some color to your loved ones today with this stunning bouquet!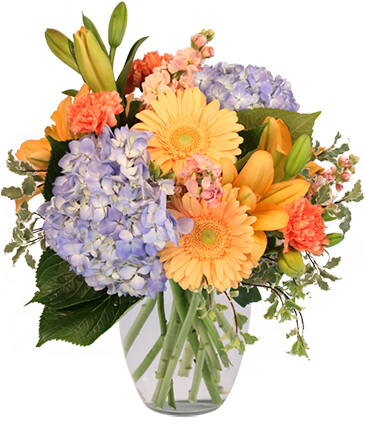 Filled with Delight
Vase Arrangement
Forget about peaches and cream! This arrangement is filled with peaches and dreams! The dreamy blue hydrangeas, marvelous peach gerberas, and lovely peach lilies are sure to dazzle. Perfect for any occasion, this arrangement will have them Filled with Delight!
DEL MAR FLOWER COMPANY has been serving the community for over 35 years!
Our floral arrangements and gifts perfect for special occasions, but sometimes you don't need a reason to remind someone you care. That's why we think "Just because" is one of the best reasons to say: "Thank you" "I'm sorry" "I love you" "Hope you're having a good day" "Hope you're having a better day" "Good luck" "Congratulations" "I miss you" "I wish I could be there" or "Forgive me."
Browse our sample selection at DEL MAR FLOWER COMPANY and order online or call us to place a special order or large event order "Just because."